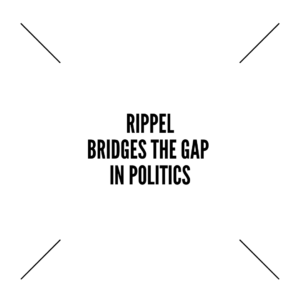 Rippel is operating on a vision to bring in all Canadians into meaningful discussions around public policy. We aim to achieve this by leveraging technology and by providing information of high relevance in a user friendly manner. Our aim is to affect equitable, transparent and meaningful changes in governance by bringing everyone into the conversation.
Trust in traditional media is at an all time low and there is no mechanism available for Canadians to easily look up the track records for all public officials other than dig deep into government websites, which tend to have a very cumbersome and lethargic user experience.

A lack of transparency, accountability and engagement on many of these issues causes distrust and rifts in society. Rippel aims to be the first step of action that enables timely and meaningful interactions.
Our product offering not only solves a very critical problem but it is well supported by recent trends in internet usage. Millennials and
Gen Z Canadians are 4 times more likely to engage via a mobile app than they are over a web based product. While a web product is an eventuality that we are considering, the Rippel app is meant to bring relevant information related to politics on your fingertips.